Whenever I implement a Citrix/Terminal Server farm, I always include certain applications and tools that I believe users will get some value from, which may in-turn assist IT Support by lowering the number of helpdesk calls. Who knows???
I have blogged about all these tools before…
Their Start Menu shortcuts can be seen in the screenshot below.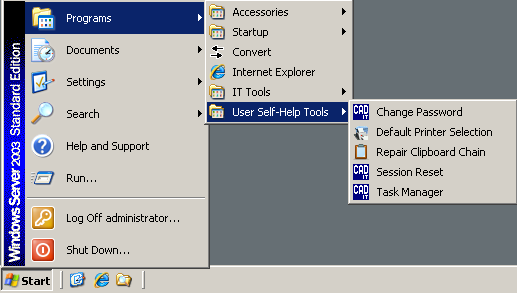 You can download them all in one zip file from here: userself-helptools
Execute the following scripts to install them:
InstallCtrlAltDelITConsultancySelfHelpTools.cmd
InstallConvert.cmd
InstallRepairClipboardChain.cmd
I hope you find this useful.
Cheers,
Jeremy.