Recently one of my customers was disposing some dead HP LA2206x monitors that were out of warranty. When I say "dead", it just means that they were not powering on. As an electronics geek from the 80's I knew it was highly probable that this is just a simple power supply issue and well within my abilities to repair them. So I took them home and soon found that there is a common problem with the power supplies in these monitors where a diode is faulty.
The following photo shows the ILPI-263 VA 491A013G1400R power supply unit with the D854 and D855 diodes highlighted.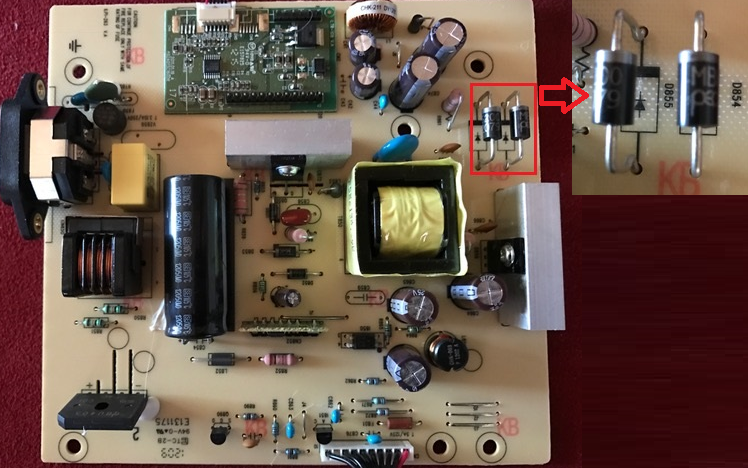 One of the diodes will exhibit a complete short circuit. I found that due to the way the circuit is designed it's best to measure these correctly by removing a leg of each diode. Then you can easily determine which one is faulty by using the resistance (ohms) mode of a multimeter.
Diodes tend to go short circuit from either over-heating or an over-voltage spike. It's difficult to say what may have caused this issue. I would expect that poor cooling and hot components will destroy the junction properties within a diode over time.
Here's a post where someone was repairing the same fault for a HP LA2306x monitor, so it seems to be a common issue across these models: http://www.badcaps.net/forum/showthread.php?t=27243
All monitors I've repaired to date use MBR5200 diodes, which are a 5A 200V Schottky Diode. Equivalents are SR5200, SB5200 and SR520.
Nowadays you would typically purchase SR5200 diodes, and you can buy quantities of them off eBay for very little. If you know how to solder, you can disassemble, repair, and reassemble within about 20 minutes. These are still brilliant monitors to use for home office and kids computers, so well worth the small investment of my time.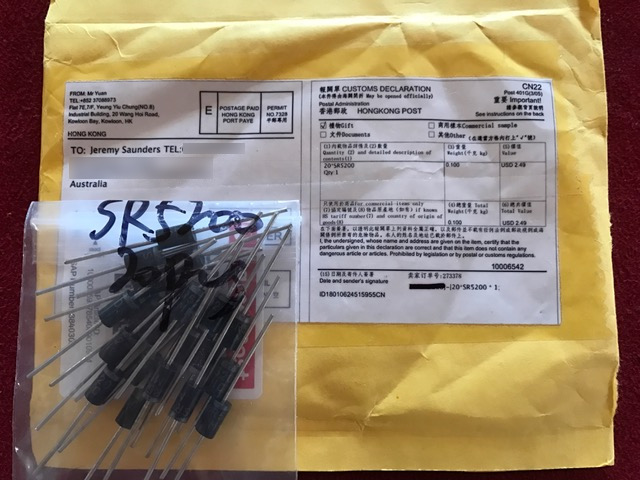 Happy repairing 🙂