About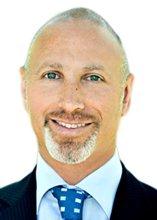 Summary of Experience
Jeremy is an independent IT consultant based in Perth, Western Australia providing expertise to enterprise, corporate, higher education and government clients.
With over 28 years of IT experience, both in Australia and overseas, Jeremy has built up a strong reputation within his industry and is one of the most highly respected Microsoft and Citrix technical resources in Australia.
With exceptional design and problem solving skills through precise methodologies applied at both technical and business levels, Jeremy strives to achieve the best business outcomes. He is known for his attention to detail with infrastructure assessment, architecture/design, implementation and handover to BAU documentation, from both customers and peers.
Jeremy has worked on a wide variety of projects either independently or via a Systems Integrator, and as such, has developed a high level of skill and experience in his niche.
He specialises in:
Technical Architecture
Technical Leadership
Project Delivery
Active Directory, Lightweight Directory Services (AD LDS), Federation Services (ADFS)
Desktop Transformation
Application Portfolio Management
Citrix Solutions
Desktop Virtualisation / VDI
Application Delivery & Virtualisation (mainly Citrix & App-V)
Remote Desktop Services (Terminal Services)
Group Policy, including Advanced Group Policy Management (AGPM)
Managed Operating Environment (MOE)/SOE (mainly MDT, ConfigMgr)
Application Packaging
User Environment Management (mainly AppSense , Norskale, Immidio)
Scripting in many languages, such as PowerShell, VBScript, Perl, PHP, C++, C#, VB, VB.NET)
WordPress development
Jeremy has close Vendor relationships and aligns with industry and vendor best practices. He puts his heart and soul into every job he does, and values and maintains high ethical standards, integrity and morals.
He is an active member on several well-known Internet forums, runs his own websites, and is a regular Blogger and Tweeter.
Jeremy is married with 3 children and in his spare time enjoys kayaking on the river, property investing, performing as part of an improv (theatresports) group, and has been known to do the occasional open mic stand-up comedy gig, and storytelling gig.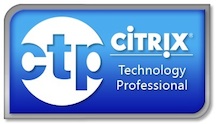 Awards
Citrix Technology Professional (CTP) for 2013
Equalifications and Education
Completed the Architectural Thinking course offered internally by IBM and aligned with The Open Group Architectural Framework (TOGAF) certification.
Completed a Technical Writing course at the Australian Institute of Management
Completed a Time Management course at the Australian Institute of Management
Microsoft Certified Systems Engineer (MCSE) NT4/2000/2003
Microsoft MCSE 2000/2003: Messaging Specialist
Microsoft MCSE 2000: Security Specialist
VMware Certified Professional (VCP) 3
Citrix Certified Integration Architect CCIA

1.0 – MetaFrame XP Presentation Server FR2/FR3
4.0 – Access Suite 4

Citrix Certified Enterprise Administrator CCEA (XP)
Citrix Certified Administrator CCA

MetaFrame XP
Presentation Server 4
Citrix Password Manager 4
Citrix Access Gateway 4
XenApp 6.0

Cisco Certified Networking Associate (CCNA) 2.0
Cisco Unity Support Specialist (4.0.5)
Cisco IP Contact Centre Express Specialist (3.5)
HP Accredited Systems Engineer ASE (Windows)
Comptia Security +
Trend Anti-Virus Expert for Internet, Network & GroupWare products
Completed subjects towards the Certificate IV in Information Technology at Central Tafe in Western Australia. This covers programming in C, C++, C#, VB.NET and Java.
My Resume
Please contact me for my full resume.
References
Available on request.
Schedule a meeting: http://tungle.me/jeremysaunders
Connect With Me